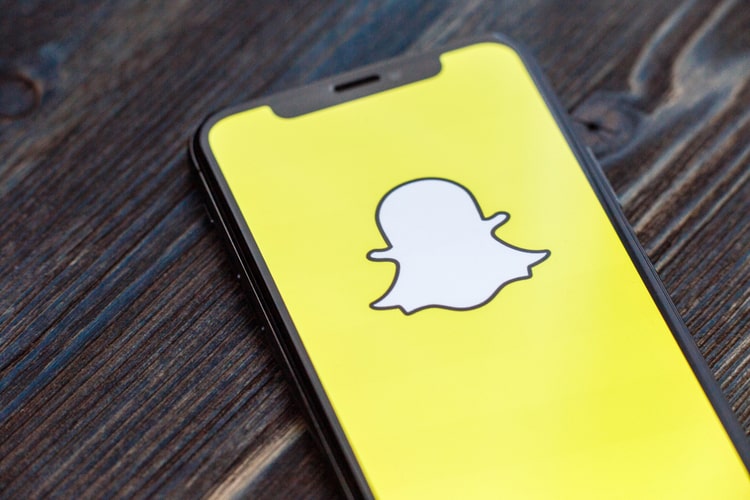 Ever since short form videos and face filters gained popularity on the web, Snapchat has been one of the top platforms among creators. It was mainly due to Snapchat's huge collection of unique AR lenses and the nifty features you can use to create Stories. It allows you to connect with friends, family and subscribers in a different and fun way.
Now, following the rise of the ongoing COVID-19 pandemic last year, Snapchat has garnered a ton of new users and added several new features and AR lenses to serve them. However, the company is working on many new features to attract users. Let's not waste any more time and check them out.
5 new features coming to Snapchat in 2022
So, here are 5 features coming to Snapchat in 2022. You can check out the interactive table of contents below to explore the features.
1. Cancel submit
Recently discovered by reverse applications engineer Alessandro Paluzzi, Snapchat aims to add a new "Cancel Send" button for undelivered messages. As a result, users will be able to abort the delivery or cancel the process before a message is delivered to a recipient. So it could be similar to the "Undo Send" button that Twitter is developing right now.
Paluzzi discovered the feature in one of the latest beta versions of Snapchat. He shared a screenshot showing the new option, which you can check out below.
#Snapchat you are working on the "Cancel sending" option for undelivered messages ? pic.twitter.com/KsVfvRaL7Q

– Alessandro Paluzzi (@ alex193a) April 22,2022
2. Favorite stickers
Stickers, as we know, have become a fun way to interact with friends on social platforms like WhatsApp, Facebook, and Snapchat. However, unlike previous platforms, Snapchat does not provide users with a dedicated "Favorite Stickers" section. Snapchat is finally working on adding a section dedicated to stickers that you would like to use regularly.
Also discovered by Paluzzi, Snapchat has been working on the feature since February. However, it is not yet officially available to the public. He recently shared some screenshots via tweet, check them out below.
#Snapchat is working on favorite stickers ? pic.twitter.com/QOES4XQ6ex

– Alessandro Paluzzi (@ alex193a) April 22,2022
3. Shared history
In addition to these features, Paluzzi also discovered a new feature related to the Stories functionality on Snapchat. According to Paluzzi, the company is looking to introduce a new type of story feature called "Shared Story" to allow you to invite friends and family to join a story. You can see the screenshots shared by the application engineer just below.
#Snapchat is working on Shared Story ?

ℹ️ It's like a custom story, but those who join can also invite their friends. pic.twitter.com/ol0oyvJzNT

– Alessandro Paluzzi (@ alex193a) April 22,2022
According to Paluzzi's explanation, it will be like a custom story that will include multiple contributors. Members who join a "Shared Story" can also invite their friends, add to the story, and view other members.
4. Remix Stories
Another new feature related to Snapchat Stories coming soon is the ability to mix stories. Popularized by TikTok, which is currently banned in India, the "Remix" feature has become a big thing on social media platforms.
We recently saw Instagram introduce the feature for its short-form video platform Reels. Now, based on Paluzzi's screenshots, it looks like Snapchat will also be bringing a similar feature soon enough.
#Snapchat is working on the possibility of remixing the stories of friends ?

ℹ️ You can choose from different designs to create your plugin. pic.twitter.com/VJcEtMc9Ea

– Alessandro Paluzzi (@ alex193a) March 25,2022
5. Buddy check
Apart from the above functions, Snapchat also Announced to add a new privacy-focused feature to keep users safe from strangers on your platform. The company announced that it will introduce a feature called "Friend Review" to allow users to review their friends' profiles. This is intended to help Snapchatters identify any strangers on their friends list, whom they might have mistakenly added at some point.
The feature will send Friend Check Up notifications to users from time to time to encourage them to check their friend lists. According to Snapchat, this simple tooltip will help users "make sure that [friend list] made up of people with whom they still want to be connected ".
Now coming to availability, Snapchat announced the feature in February. At the time, the company stated that it will be released for Android in the coming weeks and for iOS in the coming months. Now, I can confirm that it has not yet reached the iOS version of the app. However, I am not sure of its availability on Android. So if you see the feature in Snapchat on your Android device, let us know in the comments.
Get ready to use amazing new Snapchat features!
So these were 5 of the coolest features coming to Snapchat on Android and iOS soon. Also, following the ban of the popular short video platform TikTok, Snapchat has gained a lot of new users in India. As a result, the company aims to continue its growth in one of the largest markets in the world. So which new Snapchat feature are you most excited to use? Let us know in the comments section.
Thanks For Reading 🙂
EAT < SLEEP < TECH< REPEAT