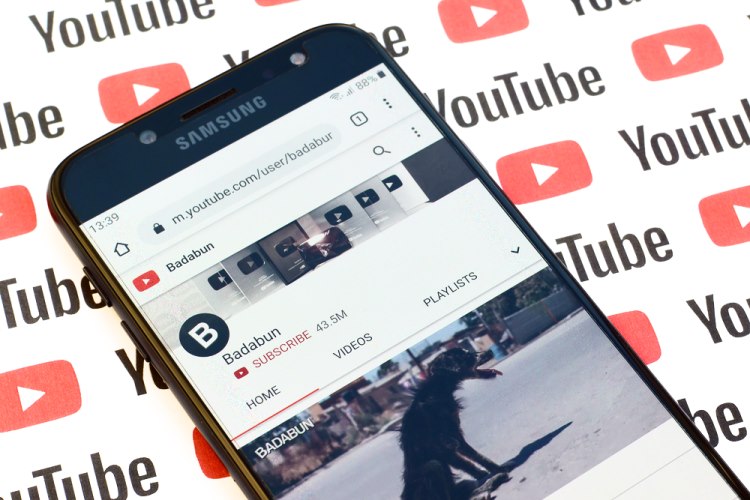 YouTube has finally made it possible for creators change the name of your channel without changing the name associated with your Google account. In the future, you can easily change the name of your YouTube channel without worrying about the name that you have used in your Google account. In this article, we will show you how to rename your YouTube channel on desktop computers and mobile devices (Android and iOS) with ease.
Rename YouTube channel without changing Google account name (Updated April2022)
YouTube says the ability to seamlessly rename a YouTube channel was a top request from creators. Before you go ahead and rename your channel, you should note that you will lose your verification badge when you change the account name. However, you can always request verification again to get the badge back. Also, this change does not affect custom URLs or the music notes icon for artist channels.
Rename YouTube channel on desktop
To rename your channel from the desktop website, follow these steps:
1. Open YouTube Studio, navigate to the "Personalization" section of the left panel and switch to the 'Basic information' tab.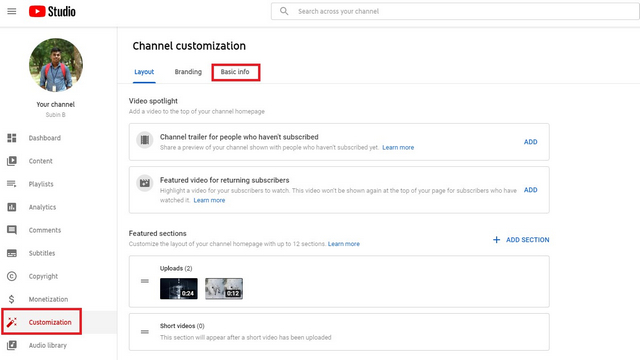 2. In the Basic Information tab, enter the new name of your YouTube account and click 'Publish' to save the changes.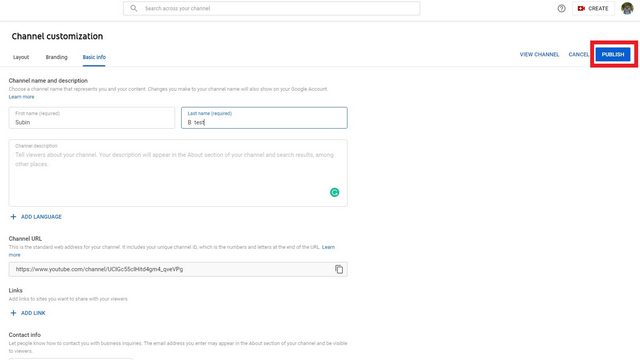 Rename YouTube channel on mobile
Similarly, to change the name of your channel on Android or iOS, follow these steps on your mobile:
1. Open the YouTube app and tap your profile picture in the upper right corner to access the list of options. From here, tap on "Your Channel."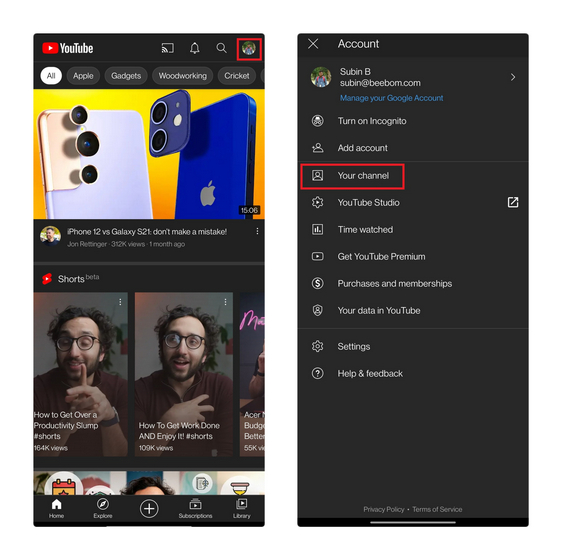 2. When your channel page opens, tap on 'Edit channel'. Press the pencil icon next to your channel name on the next page, enter the new name and then press 'OK' to save the changes.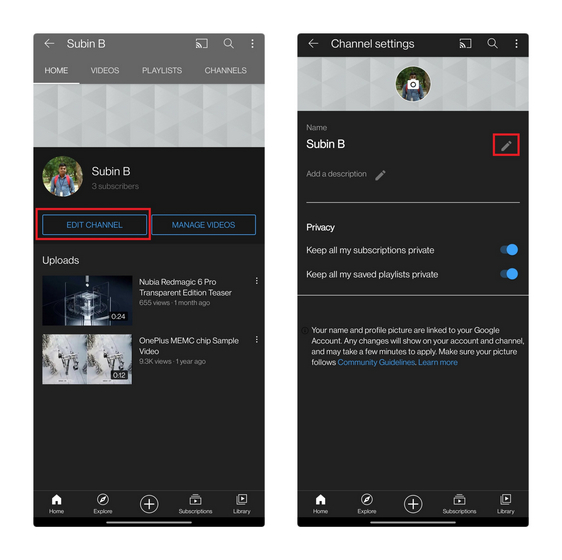 Rename your YouTube channel with ease
So, this is how you change your YouTube account name without making any changes to your Google account. Don't forget to share this article with your creator friends who are planning to rename their channel in the near future. Also, if you're a budding creator, be sure to jump on the YouTube Shorts hype train and put some of these YouTube Shorts tips and tricks to work.
Thanks For Reading 🙂
EAT < SLEEP < TECH< REPEAT