Zomato Adds Priority Delivery Mode for COVID-19 Emergencies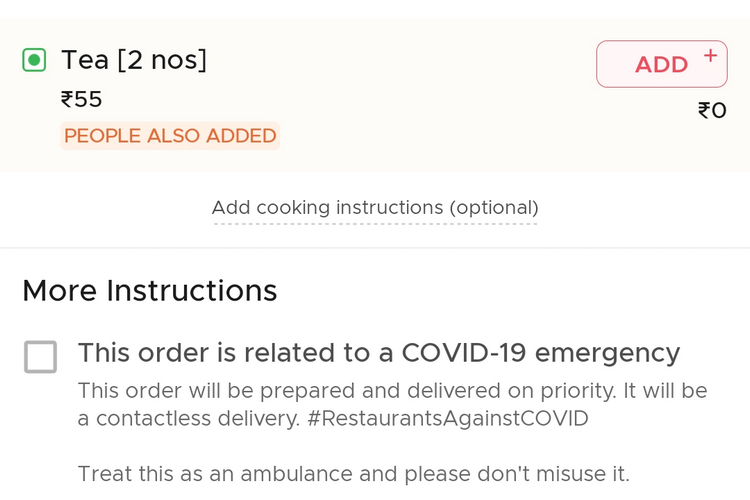 Taking into account the increase in coronavirus cases in India, the food delivery platform Zomato has introduced a new priority delivery feature for COVID emergencies. As the name suggests, Zomato fulfills orders placed with this option with priority to meet immediate needs. In addition, the company has also assigned a dedicated customer service team for such orders.
Zomato Priority Delivery for COVID-19 Emergencies
If you order from Zomato, you will now see a new option on the checkout page that allows you to mark an order as a COVID-19 emergency. Touch it to enable priority delivery mode. When you do this, restaurants will take your order with priority for delivery as soon as possible.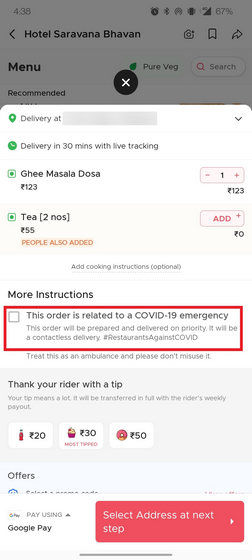 "At Zomato, we will prioritize these requests by providing faster passenger allocation and dedicated customer support in case of inquiries. Thousands of restaurants have pledged to prioritize these kitchen orders above all others. " wrote Zomato CEO Deepinder Goyal on Twitter.
It goes without saying that users should use this Feature only in emergencies. The function should not be misused for faster delivery. In fact, the company urges its users to treat this feature like an ambulance. If you find someone marking regular orders in priority mode, be sure to raise awareness of the importance of the feature.
Orders placed through this new priority delivery mode are contactless by default. As a result, users cannot opt ​​for cash on delivery while using this feature. If you don't see priority delivery mode in your Zomato app, update the app to the latest version available on the Google Play Store or Apple's App Store.
Thanks For Reading 🙂
EAT < SLEEP < TECH< REPEAT